I absolutely love planning trips and creating itineraries for wherever I go – but planning a trip to Iceland in winter was HARD. The limited daylight hours mean you have to meticulously plan what you can see, and the cold weather means you have to pack so much more than, say, a few days in sunny Spain.
We managed to see and do SO MUCH on our recent winter trip to Iceland, and we even went with hand luggage only! For a winter trip, that's no mean feat. In fact, a few people were amazed that we'd only brought that much, and at the airport someone asked where the rest of our bags were. In the check-in line coming home, which was two delayed flights checking in at once, we were the *only* people in the entire queue without suitcases.
Mad or genius? I'll say both.
Here's how we planned our trip!
Planning what to do in winter in Iceland
The really tough part of organising what we were going to do was the fact Iceland has such limited daylight hours. I wouldn't recommend going in December or January, as for much of it they only get four hours of daylight per day.
For our trip in mid-November, it was getting light at 9am and would be fully light by 9.30am, and would be dark again by 5.30pm. The brightness in the afternoon really depended on the cloud cover, as we had clear days where it was still fairly light at 5pm, and others where it was pretty dark already by 4.30pm.
I tend to put together rough itineraries for what to do on trips, but I don't normally follow a strict schedule because you never know what might happen, if the weather will be suitable, or often, how long you'll want to spend somewhere. For this trip, we had to be much more forward-thinking. We looked up timings for every hike and worked out that if we started it as it was getting light, we would be finished by X time and then would have time to drive to X to do something else. Honestly, not my ideal way to plan a trip, and the relentless early-ish mornings might not be everyone's cup of tea, but it WORKED perfectly.
One of our biggest factors for planning out a day was working out where to stay each night. We broke up our two days on the south coast by staying in Vik, and originally planned two nights so we could stop off again after visiting Jokulsarlon and the ice cave. We then realised that we wouldn't have time to do both Fjaðrárgljúfur canyon and Svartifoss waterfall before our ice caving tour, and decided to prioritise the waterfall on the way, staying in a hotel in nearby Kirkjubaejarklaustur (try saying that three times fast) on the way back instead of a second night in Vik, so that we could visit the canyon the following morning. This meant a longer drive back to Reykjavik after the canyon, so there was always a knock-on effect but it worked out really well in the end.
This was one of the hardest things to plan as we kept changing our minds and also adding places to our itinerary that would knock everything else out of kilter. I do think we came up with the ultimate five-day itinerary though, and the places we stayed really helped to set out a solid itinerary as we had that base to work from.
Read more: The Land Of Fire & Ice: A Five Day Iceland Itinerary
Planning for the weather in winter in Iceland
It's worth bearing in mind that had the weather not been in our favour for any part of the itinerary, it may not have worked out as perfectly as it did, and we were well prepared for the fact we might not see everything on our list. We got incredibly lucky with the interchangeable weather, but it's definitely a risk in the winter months if you're planning a winter trip to Iceland.
There was a snow storm a couple of weeks before we visited, and there were remnants of this when we arrived but a lot of it had gone by the end of our trip. In extreme circumstances, people have been ordered not to leave their accommodation, and we were told about a couple who went out to see the plane wreck in a snow storm and froze to death. Do not take the weather lightly.
We saw quite a bit of rain in our time in Iceland, but we really were lucky because it almost always rained while we were driving and had stopped by the time we got out of the car! I'm never normally this lucky, trust me. On the whole, the weather was pretty good, but we literally arrived to high winds and snow being pelted in our faces, and then fairly decent weather until our final day when our flight was delayed by ten hours due to almost 70mph winds.
Look up the weather before you leave, and plan accordingly. I recommend checking the Met Office website, because our phone apps were almost always different, Google shows rain even if there's meant to be five minutes of it, and the Met Office was almost always the accurate one. (I swear by the Met Office with Scotland's temperamental weather, too!)
Planning unique winter activities in Iceland
When my friend and I booked this trip, I had been hoping for a winter sun destination, and I've also been to Iceland (briefly) in winter before, so this was a real surprise choice for me. However, the more I researched, the more I realised that actually, there are so many incredible activities that you can ONLY do in the winter, so this was a perfect opportunity.
One of these was at the top of my friend's list – snowmobiling! Despite being a bit of an adrenaline junkie, I was a bit nervous about doing this and was quite happy for her to take the reins on this one, which is good because we had to share a snowmobile. However you can actually do this in the summer, I just reckon it would be better in the winter as you're already prepared for the cold!
We also booked an ice cave tour inside a glacier, which was one of the most phenomenal things I've ever done in my life. This one can only be done in the winter because although glaciers are year-round, it'll be too soft to form caves, and in the spring it's too dangerous to go into the caves as they'll be more susceptible to collapse as they melt. These tours start in September, though at that time the caves were apparently tiny – by November, we got to visit a massive cavern with some of the most amazing colours I've ever seen.
And finally, the one on everyone's bucket lists – the northern lights. These can only be seen during the winter months, so if you're planning a summer trip, this is one thing you'll miss out on.
These are just three reasons I'm glad we planned a winter trip to Iceland – it was also amazing seeing the snow-topped mountains, icicles and even frozen waterfalls.
Rent a car
I absolutely, wholeheartedly recommend renting a car in Iceland. There isn't much public transport, and tours are a great way to see a lot of places if you don't drive, but I cannot stress how much flexibility having a car gives you. Need more time for a walk? Easy. Fancy stopping at this extra waterfall you're driving past? No problem.
We found that we managed to fit so much in to our days by having the flexibility to leave at optimal times in the morning, making extra stops whenever we felt like it, and then staying closer to our stops rather than having to get all the way back to Reykjavik. There are loads of tours to choose from, but most of them are return trips from Reykjavik and it can make for a long day out.
Bear in mind that the F roads may be closed. We went down one short F road to the canyon, which was open and fine, but it was very bumpy and I could see that it would easily be affected by a snow storm. Plan your itinerary around the main roads, and definitely stick to the ones that don't have an F before the number.
Side note: you do not need a 4×4. We saw a lot of people driving big cars, but we just had a Hyundai i10 (weirdly the same car that Ash & I rented in 2013 in Iceland) and honestly had no problems with it whatsoever. There wasn't any snow on the main roads, although we did drive over a mountain pass on Snaefellsnes which was snowy and we had to drive a little slower.
Read more: Photo Friday: Iceland From The Road
Seeing the northern lights
I've already mentioned the northern lights, but I wanted to talk about them a bit more.
Firstly, let's talk about expectations vs reality when it comes to seeing the northern lights. We did see them, but very, very faintly, and the forecast for the aurora was very low for the whole week we were there. My friend said it looked like a cloud until she took a photo and it came out green!
Towards the end of our trip we heard a few people complaining about how disappointed they'd been. Someone even said they're a bit of a scam if they don't look like the pictures in real life! It's worth bearing in mind that there are various ways you could see them, and it might not be what you expect.
Most of the time, they will look white. We got a very faint shade of green on one side of ours which was cool, but there wasn't much activity. If it had been stronger, we would have seen more shimmering movement too, so it was a bit of a shame we didn't see that. I have to admit I've seen them more clearly in Scotland, which goes to show you don't always need to travel far to get this bucket list experience!
From my experience, the movement is what makes them – that said, I've never seen much colour to the naked eye.
Here's a few tips:
– look up the aurora forecast here. The rating goes from 0-9 depending on how strong the lights will be. Just to set your expectations straight, it was only a 2 the entire week we were there.
– if you're not on a northern lights tour, ask your hotel for recommendations on where's best to see them.
– ideally, find somewhere with low light pollution.
– use a tripod! I just took my small gorilla pod and that did the trick.
– the camera settings I used were 20 second exposure, ISO 3200, F3.5 (ideally I think you want 2.8 but my camera doesn't go that low). I'm mostly happy with how my photos turned out despite there being some light pollution, but there are a few lessons I've learned for next time – they are slightly grainy and I don't think I had the ISO low enough, and I've also been told I should have set a timer so that there was no blur caused by me pressing the shutter. Makes sense!
– finally, wrap up warm! It's night time, it's Iceland in the winter – yes, it'll be cold. My fingers on the camera shutter were fecking freezing.
Which brings me to…
What to pack for a winter trip to Iceland
One word: LAYERS.
It was pretty cold while we were there, but not unmanageably so. Some days I wore a vest top, a long-sleeved thermal top, a fleece and then my thick coat. Other days this would be too much.
For our six day trip, I packed three pairs of leggings (one fleece-lined, two gym/normal), one pair of jeans, one pair of hiking trousers, three t-shirts/vest tops, two long-sleeved thermal tops, two jumpers (sweatshirts) and a fleece.
I would wear the thick leggings under my hiking trousers on the colder days, and normal leggings underneath the trousers on other days. I had a hat and gloves in my coat pocket, and a scarf which I actually never needed to use as my coat collar is quite thick and my fleece zipped up to my neck.
I also packed a swimming costume for the Blue Lagoon, which I almost forgot!
How on earth do you do a winter trip to Iceland on hand luggage only?
I'm not gonna lie – it was tough figuring out how the heck we were going to fit everything we needed into one small backpack. We were literally the only people on our flight home who had done so, which has inspired this post even more, because why pay £25 each way to take a suitcase when you could save that for your awesome activities when you're there?
Hand luggage has been made way harder because it's become such a popular way to travel that budget airlines (easyJet, Ryanair, and in our case Play) are now charging for small suitcases to try and limit how many are being put into the overhead compartments. My standard hand luggage is my schoolbag-sized backpack which fits under the seats and therefore meets the new requirements. But it DOES mean even less space to play with.
So, here are a few tips:
Wear layers on the plane. I was a bit worried I was going to be like Joey from Friends and consequently overheat on the plane, but it wasn't actually that bad. Plus, once you're actually on the plane, you can de-layer a bit. I wore leggings under jeans, and on my top half I wore a t shirt, long-sleeved thermal top, fleece and winter coat. I also had my gloves and hat in my coat pocket, and carried my scarf separately.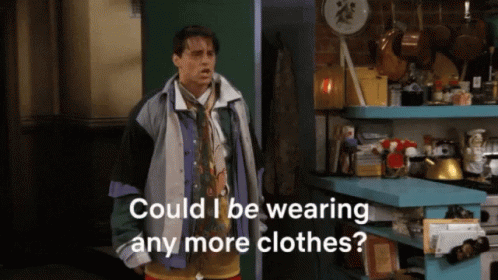 ROLL ROLL ROLL! I *always* roll my clothes as it saves so much space vs simply folding them. My friend actually took this a step further by rolling specific outfits all together, which is a good idea. I mixed and matched a lot, but it did actually save her quite a bit of space.
Pack underwear that needs to be thrown away. This is such a random tip, but it's something I often do, and I mentioned it to my friend and it helped her out! If you've got a trip like this coming up and some of your underwear (and socks) is wearing out, keep them for the trip and you can wear them one last time before throwing it away, freeing up valuable space for souvenirs on the way back.
Only pack what you really need. Both my friend and I wore absolutely everything in our backpacks (not at once!). I think it helps that both of us have done long-term travel which means we know what we will actually use. Cut back on hair products, only take one pair of shoes (I just had my hiking shoes), and pack versatile clothes that could be used on a hike or in a restaurant. I did take a couple of nicer jumpers so I didn't just have my fleece. Unless you're planning a super fancy meal, you won't need anything else.
Get a bag with good pockets. I LOVE my little backpack. It has two main pockets, a smaller front pocket, lots of little nooks in those pockets to fit other things into (like passport, cash and tickets you don't want to lose), the two small side pockets, and a really useful but tiny top pocket. I use the tiny pocket for things like my travel adapter, nail clippers and hair ties. It's the perfect hand luggage bag because it's so easy to separate everything out – so I have most of my clothes in the biggest main pocket, underwear and laundry bag in the second one, and any smaller bits split between the other pockets. I bought my bag in Australia – it's similar to this one.
Get packing cubes. If you want to organise things even more, packing cubes are the best way to keep things together. I could have had one for my leggings and one for t shirts, or I could have put outfits together. I didn't really feel the need to use them on this trip, but they could definitely come in handy if you're struggling to organise your stuff.
We had SUCH a great trip, and to be honest it was all because of how well we planned it, from the timings of all our activities to what we packed.
Hopefully this post is genuinely useful to you if you're planning a winter trip to Iceland!
Let me know if you have any tips to add in the comments below!
Like this post? Pin it to read later!