We arrived, as usual, fashionably late into Glasgow.
Our ferry into Liverpool from the Isle Of Man arrived right on time at 10am, and we planned to whizz up to Glasgow by lunchtime. Instead, we spent almost an hour in Liverpool trying to navigate endless roadworks and diversions right until we hit the M6, before having to make a stop anyway to get petrol and snacks in Lancaster.
After that, we started making real progress, but we still didn't make it into Glasgow until 3pm, at which time we wound up going round in circles trying to find a car park that was signposted but didn't seem to exist where the signposts were pointing, and we were stuck in an endless circle on a one-way system.
By the time we got parked, our friend who we were meeting for the Scotland road trip had gone AWOL, and we were getting agitated. Today was not going to plan at all.
So we sat by the Duke Of Wellington for a while, people-watching and enjoying the fact that he was sporting not one but two traffic cones.
Eventually, the three of us were united and raring to go – to Tim Horton's!!
We stopped by George Square where there was a surprisingly massive and touching tribute to Chester Bennington, who we were still deeply mourning after having Hybrid Theory on repeat in the car, before finding some geeky shops and eventually hitting up Timmy's for our favourite: HOT CHOCOLAAAATTTEEE!!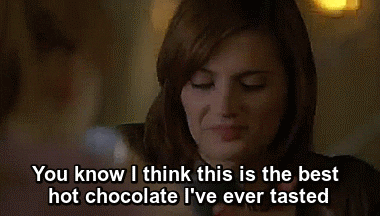 I was also reminiscing from the fact that Tim Horton's in on the fourth corner of the best place in Glasgow: the other three corners are McDonald's, KFC and Pizza Hut. How does that song go again?? ALL TOGETHER NOW: Aaaaaa Pizza Hut, a Pizza Hut, Kentucky Fr– okay, I'm done.
That's all we had time for in Glasgow, sadly. A quick stop at Asda for some supplies, and we were off to do some camping for a few days!
Thankfully, we'd decided to treat ourselves on our first night to our first taste of glamping just north of Loch Lomond. This was fortunate because this is what the weather forecast looked like:
I literally started laughing when I saw that. Torrential rain, thunder and lightning, and THEN HAIL?!? Yeah, no fun camping in a tent in that shitstorm. Welcome to Scotland in summer, huh?
It also meant that our drive up the shores of Loch Lomond wasn't actually very scenic at all, and not a great start to the trip.
Glamping, though? We loved it!! We stayed with Wig Wam Holidays near Crianlarich, and had a basic wooden wig wam which was really cute, and we even had electricity and a heater, so it was perfect. I was almost sad that we were only spending one night there!
There was also a shop on-site selling all sorts of interesting meat such as wild boar, llama and kangaroo! We opted for some camel sausages.
They were weird.
There were also guinea pigs on display (not for eating!) and they were super cute and friendly!
So our first day of the Scotland road trip wasn't exactly what we expected, but that's okay. Because spoiler: IT GOT BETTER! Here's a sneak peek of a sunnier Loch Lomond which we got to enjoy for a whole 20 minutes before yet another absolute downpour arrived.
Yeah, whatever Loch Lomond. I didn't want to hike to all your beautiful spots anyway.
But stay tuned for one of the coolest pubs in Scotland (or the world?!) and an incredible camping spot in Glencoe…