Airbnb has been receiving a lot of press recently, and not all of it is good. In fact, I would go as far as to say not much of it has been good at all.
I remember when Airbnb first started. Bloggers quickly began gushing about the experiences they'd had in someone's home, and soon all eyes were on them as one of the pioneering businesses that allowed normal people to make some extra money (before Uber et al) while also saving everyone else big bucks against the hotels.
The idea of Airbnb though, was to have a local experience staying with a family, or to provide a way for people to earn a little extra income by offering people to stay in their spare room. It helped people to see a different side of the city they're visiting, and saved them money in the process. All in all, it was a great idea – in theory.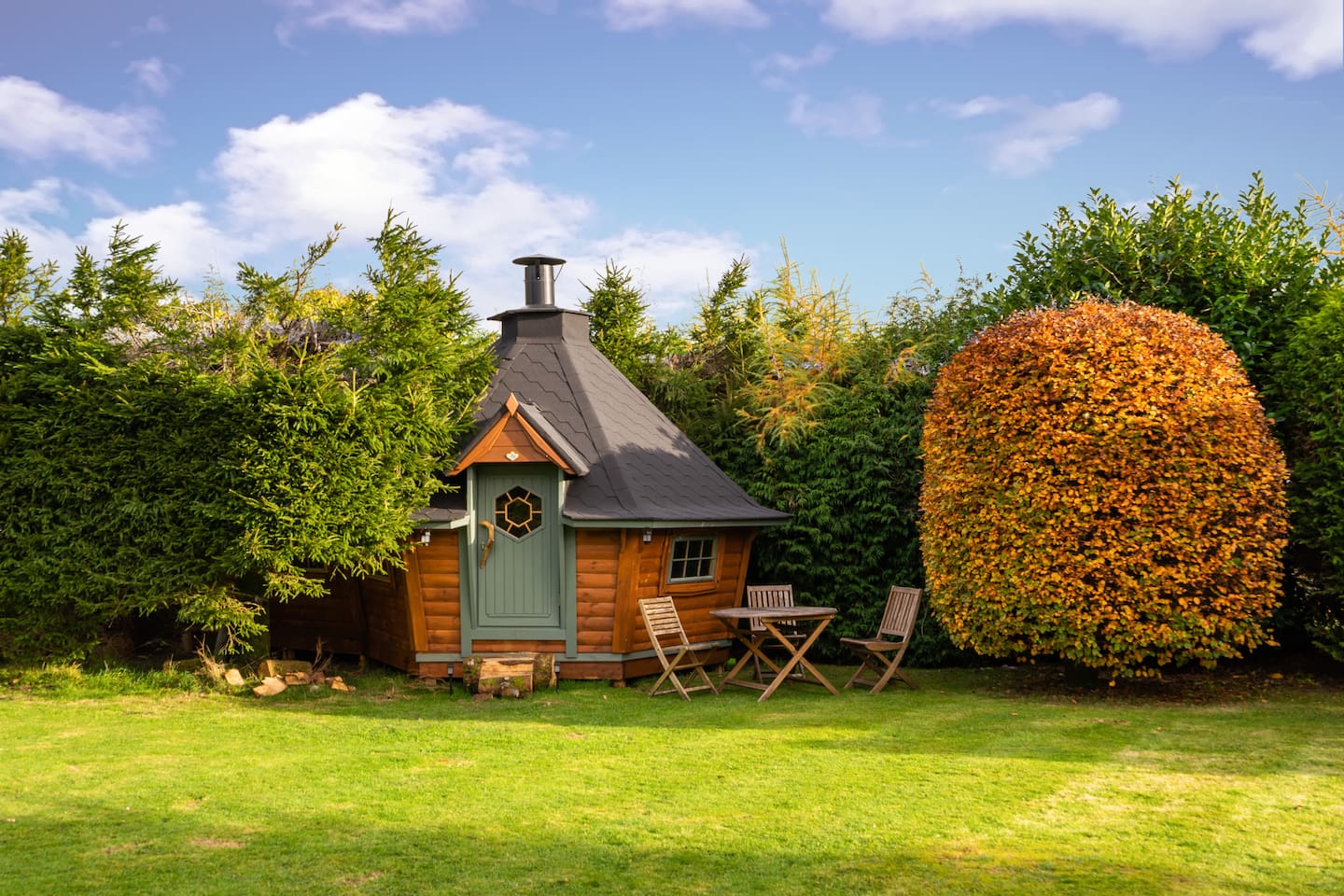 Nowadays, most people I know who use it tend to book full apartments or properties and absolutely love it. Self-catering is not a new thing though, and I quickly took issue with the fact people were making entire businesses (even empires) out of what was supposed to be supplementary income. Even existing guesthouses started advertising on Airbnb, which I thought defeated the whole point of Airbnb breaking a new market, and people who have run self-catering properties for years because they love doing it and made a genuine business out of it, were suddenly up against an unregulated gig company where people with no experience were competing with them simply for some easy money.
You could argue that encouraging some competition is always a good thing, but how is it fair that people who do this for their livelihood are up against people who only have to pay tax once they've let their property out for 3 months?
Regardless, I kept trying to get around to using Airbnb, because so many people swear by it that it almost seemed crazy that I hadn't even tried it once, especially when it's such a tried and tested way to save money.
One of the main draws for me is that it offers so many unique properties – tons of hobbit homes in the UK alone! – that you'd never find anywhere else. Windmills? They've got them. Boutique garden sheds? Sure. A lifeboat? Why the hell not?
So, finally, a couple of years ago we were going to a friend's wedding, and as it was in an odd location, I hit up Airbnb – and was quickly taken aback by the prices. In fact, when you countered in service fees, it was literally cheaper to book a hotel, so that's what we did.
Indeed, every time I've thought of using it since, the prices often haven't been cheap in the first place, but the fees have almost consistently been absolutely astronomical. Case in point:
The final price is literally almost double the initial booking cost!!
Airbnb has shifted its demographic of hosts quite substantially in the last few years, moving from a bedroom in a house to entire properties to rent. This has presented a HUGE problem – it's a marketable business opportunity that is affecting rental properties in cities.
That's why New York has made Airbnb illegal – a sign that the company needs to address these issues, surely? – so that you can only rent a full property for a minimum of 30 days, and many more cities are trying to follow suit, like Paris and San Francisco.
And one of the big issues is that people aren't just buying one property to let out on Airbnb. This article about San Francisco claims that the top 10 hosts manage 248 properties between them. That's an average of almost 25 properties each that could be rented out to San Francisco residents, in a city that already suffers from a chronic housing shortage.
Since moving to Edinburgh, we've seen it for ourselves. We've met people who live in apartment blocks, and every time someone moves out, the apartment is turned into an Airbnb. I've read of one block of ten flats where SEVEN of them are now Airbnbs, and as I cross the Royal Mile to get home, every single door has dozens of key boxes for guests to collect their keys.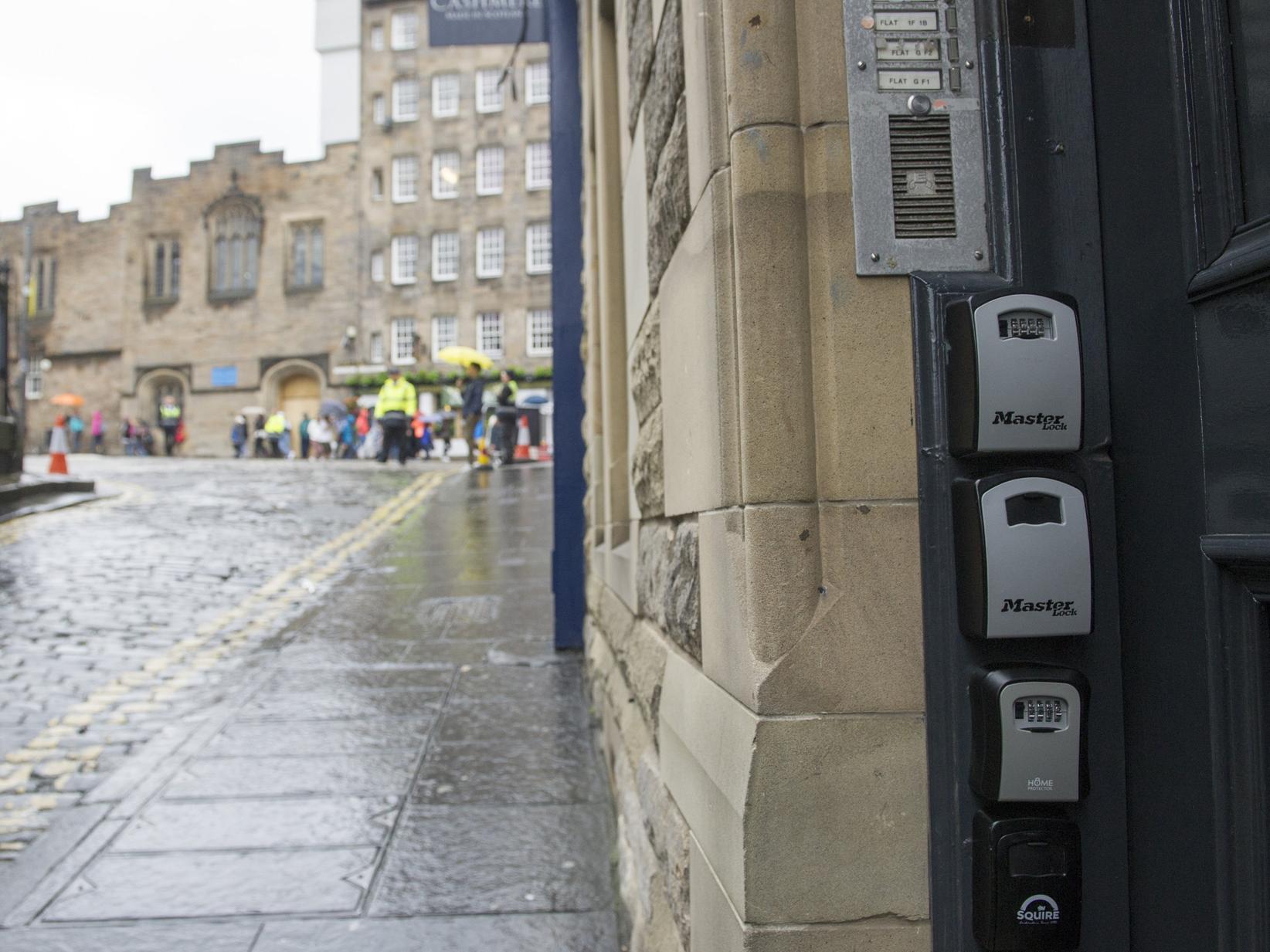 But if you want the real figures, rather than the "I know someone" and "I've read this" (even if it's over and over and over again), there are a whopping 12,000 properties available to rent on Airbnb in Edinburgh's city centre, outstripping actual rental properties for people to live in.
In line with this, rent in Edinburgh has shot through the roof (pun not intended), pricing out most locals from anywhere near the city centre which in turn has pushed up the prices elsewhere in the city.
Every time an advert for Airbnb pops up on Facebook saying that "Edinburgh homeowners could earn this much with Airbnb", it's met with a ton of backlash about their unscrupulous behaviour towards encouraging this eating up of all the rental properties that, let's face it, should be prioritised for the people who live here.
Not to mention the impact on the neighbouring residents when groups of people turn up every couple of days to party.
So the problem is not the idea – it's the execution, and, more importantly, the lack of policy surrounding it.
But that's just the start of it, as the brilliant example of investigative journalism on Vice showed.
Airbnb itself is a shitshow of a company.
It very famously holds zero accountability for its users, and people have literally been bribed into leaving good reviews because otherwise the property host can leave bad reviews of the guests with no repercussions.
If you haven't read Vice's article (and I highly recommend that you do), the writer tells us her experience of staying at an Airbnb – or rather not staying there at all. Ten minutes before she arrives, she receives a call to say she can't stay at the property – but it's okay, because they have another one she can stay at instead, and it's bigger. She finds herself in a totally run-down house with a hole in the wall. To make matters worse, she's kicked out the next day because new people are arriving who probably also didn't book the place.
After days of pestering the complaints team at Airbnb (by which point they probably hope most people have given up), she is finally refunded around a quarter of her stay, which doesn't even cover the additional fees that Airbnb had charged on top of the rental, let alone what she had to pay out to stay elsewhere last minute. A quarter refund for a property that didn't exist and that she was kicked out of after one night.
But don't worry – if you think that service is inexcusably terrible, wait for what comes next.
She starts looking into who the hosts are, and uncovers a web of properties all with the same photos from different hosts, and begins to realise this is most likely an elaborate scam. She immediately contacts Airbnb to alert them to the scam, and never hears back from them, nor do any of the accounts get removed or suspended.
Cue some incredible investigative journalism, and an entire web of deception leading to one person managing 94 "properties" all over the USA.
Six days after Vice's article was published, in which they didn't even respond to the journalist in question while the internet went wild over it, Airbnb finally announced that they will verify listings on their website. AFTER ELEVEN YEARS, they will finally ensure that their users are booking legitimate properties, and only because massive, nationwide scams have been publicly uncovered, which even then they took almost a week to address. Unbelievable.
They also promise to offer full refunds to guests who are misled by property descriptions – but I'll be interested to see how they deal with this, given the sheer number of people that I've heard of who have never heard back from Airbnb after filing a complaint.
And the people who do get refunds? It's usually because the hosts have cancelled their booking last minute (more articles here and here) – something that they can do with no explanation – and completely ruined their trip. Even worse? You can't leave a review because you haven't actually stayed there, so there are no repercussions for the host.
Of course, I know tons of people who have had flawless experiences with Airbnb, and I still find myself browsing it occasionally (I even found a property that only charged a £8 service fee! Not £100!).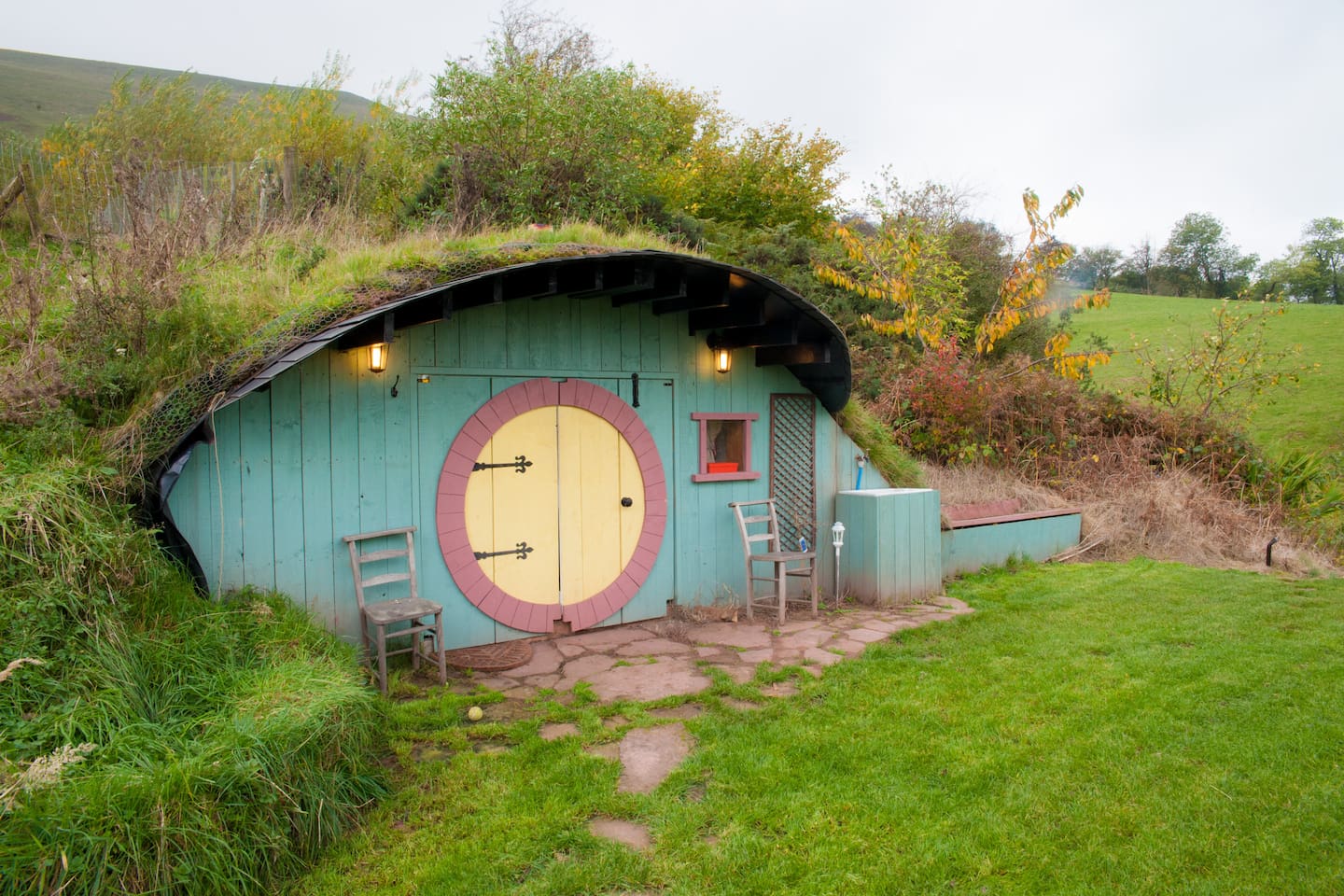 But there's a reason it's only an alternative to a hotel, and will never be a replacement.
Hotels are professional (usually); they are held accountable and have to meet standards in the industry. They have an entire reputation to found their business on. They will always have amenities that you wouldn't necessarily get in an Airbnb. Seeing as I usually stay in hostels, Airbnb will never win on price for me.
Once upon a time, I was really keen to give Airbnb a try, and as with anything that is run by people (as opposed to companies), you are always bound to have some bad eggs. The chances of something going horribly wrong is actually pretty rare. But with the way Airbnb itself is run and the lack of service they provide when it does go wrong, I just don't think it's something I can support.
It's a shame, because I really loved the idea behind Airbnb, and so many of my friends still have great experiences with them that I'm still tempted. It's also a great idea for groups of people that otherwise would have to book a load of rooms in a hotel, and you can still find the traditional rent-a-room in someone's house if you're looking for the local aspect.
And I can't see the bubble bursting any time soon, either. Airbnb is more popular than ever… it would just be nice if they showed a shred of ethics every now and again.
So I'm curious – have you stayed in an Airbnb? What do you think of them?
Like this post? Pin it to read later!